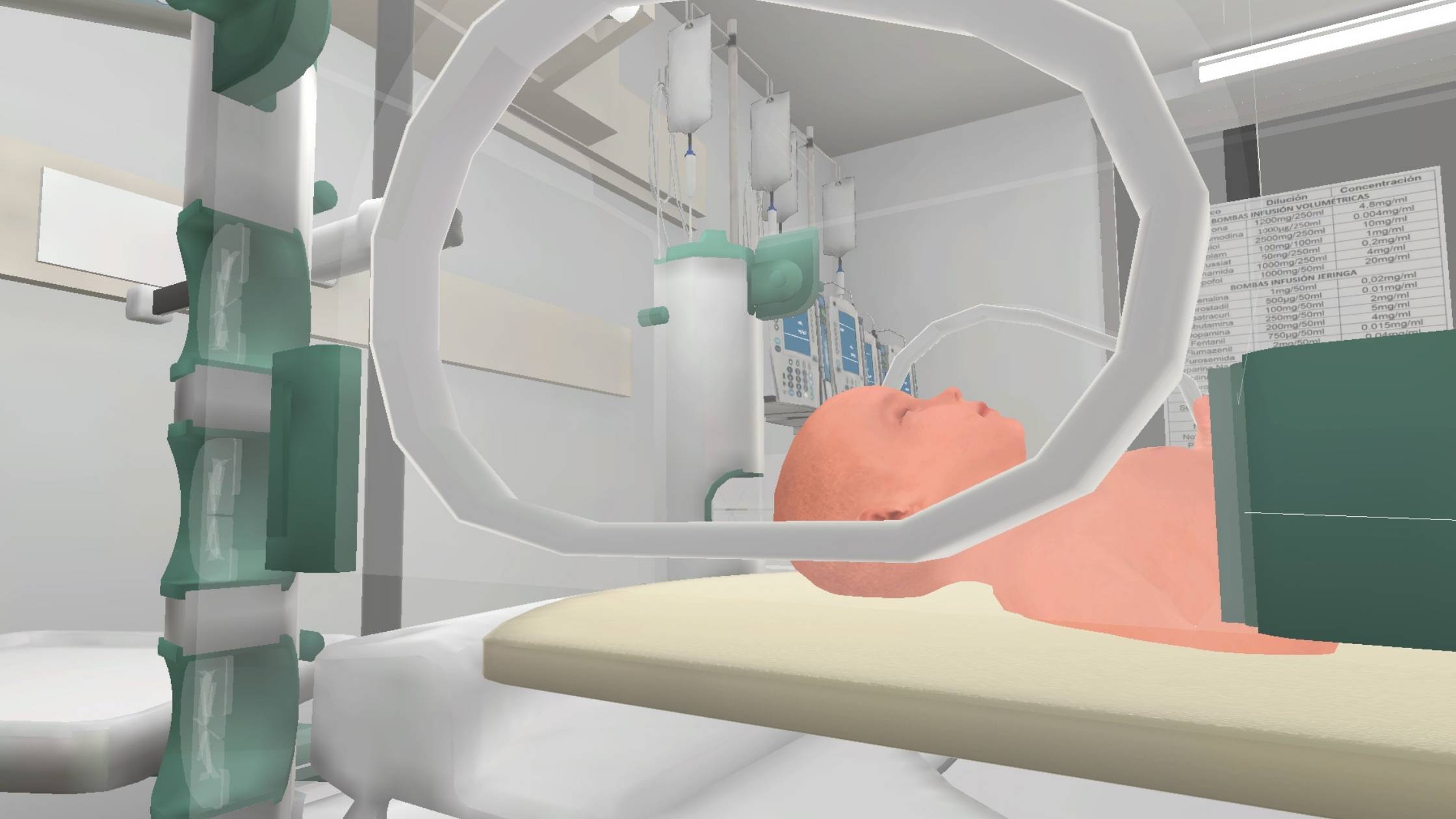 Module description
The module is designed to provide care for a neonate, recreating two possible settings: one in the delivery room and the other in a neonatal intensive care unit, with the possibility of transfer to another service.
The scenario provides:
2 scenarios, delivery room and neonatal intensive care unit.
Neonatal resuscitation training.
Multiparametric vital-sign monitoring.
Ventilator with different advanced neonatal paediatric mechanical ventilation modes.
Brain function monitor.
Defibrillator monitor.
Drug library with advanced infusion pumps.
Ventilators with different advanced ventilation modes.
Comprehensive information:
Participants communicate with each other and with the patient using real-time voice-chat.
Avatars available: 4 adults, 3 paediatric and 2 neonatal.
Different libraries are available: Laboratory tests, image tests, electrocardiograms, etc.
Possibility of different roles: Simulation facilitator, participant, observer.
Possibility of interactions with patients and different medical devices.
Possibility of dynamic physiology of the patient in response to the treatment and the different actions of the participants.
Possibility of generating multiple cases and sessions simultaneously.
Important information:
In order to participate in a training session,
keys acces
are necessary.
If you are professional , request them through the Intranet.
If you are part of the external staff and you want more information, contact us simulacio@vhebron.net