Pediatric Emergencies and Pediatric Intensive Care Unit (PCU)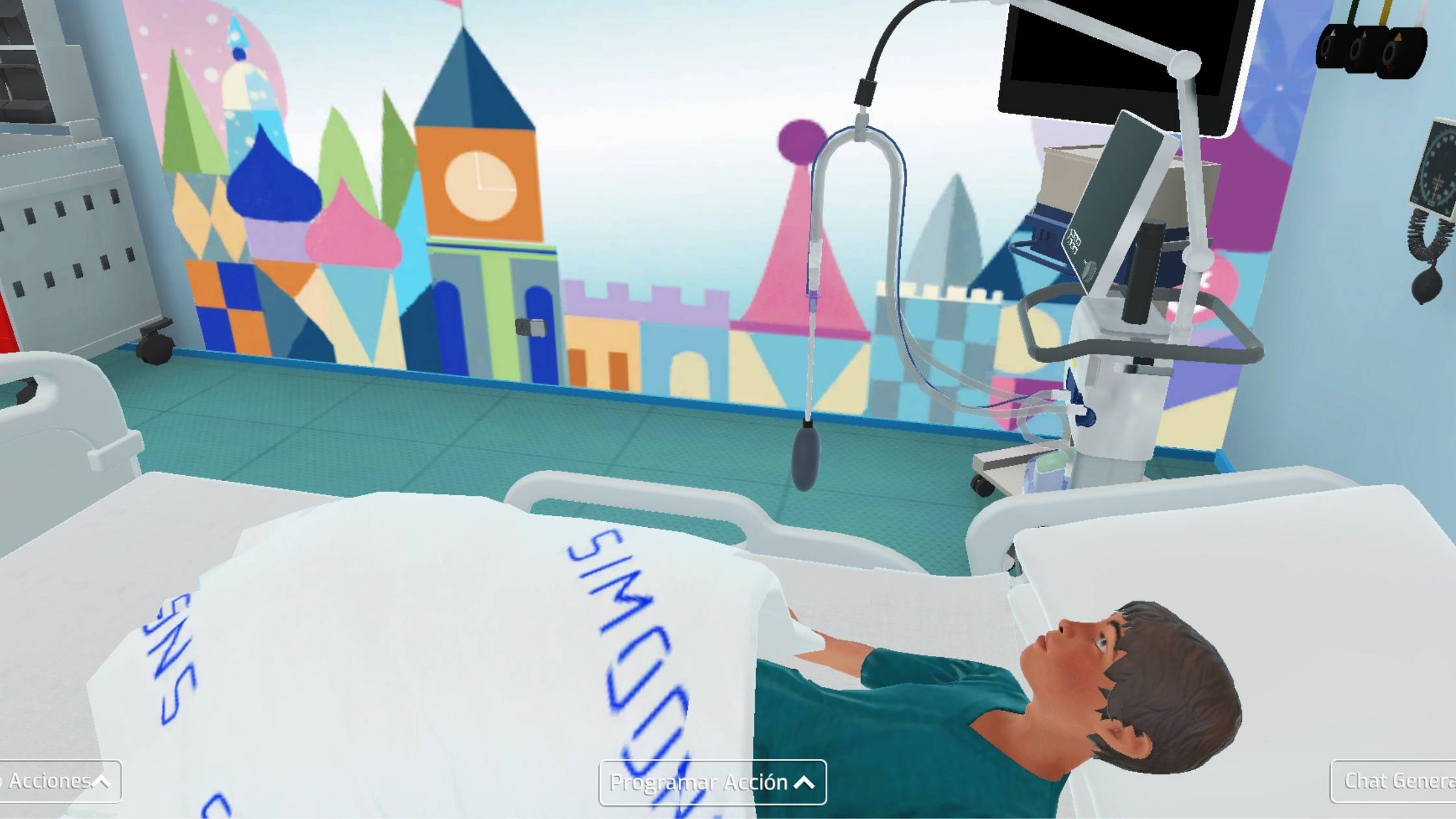 Module description
The module is designed to provide care for a paediatric patient, recreating two possible environments: a paediatric emergency scenario and another in a paediatric intensive care unit.
It provides participants with the ability to attend, examine, stabilize, and treat paediatric patients with the most frequent pathologies and at different ages, from simpler to more complex emergencies.
3 types of patients have been designed based on age (breastfeeding, children, adolescents) and different clinical situations can be created.
Participants can order imaging tests (a variety of X-rays, ultrasounds, CT scans), lab tests (bloods, cerebrospinal fluid, urine, blood gas) and electrocardiograms, and drugs can be prescribed and administered.
Participants can communicate with each other verbally or in writing and with the patient, if required. It allows for a full physical examination with support imaging, indicating advanced techniques, such as intubation and ventilation (non-invasive and invasive) and inserting venous access and invasive devices (gastrostomy tube, urinary catheter, etc.).
The scenario provides:
Multiparametric vital-sign monitoring.
Ventilator with different advanced paediatric mechanical ventilation modes.
Request for image tests, labs, electrocardiograms.
Bispectral Index Monitor for monitoring degree of sedation.
Drug library with advanced infusion pumps.
Cardiopulmonary support system: ECMO.
Continual renal replacement therapy system: Haemofiltration with different treatment options (CVVH, CVVHD, CVVHDF, TPE).
Comprehensive information:
Participants communicate with each other and with the patient using real-time voice-chat.
Avatars available: 4 adults, 3 paediatric and 2 neonatal.
Different libraries are available: Laboratory tests, image tests, electrocardiograms, etc.
Possibility of different roles: Simulation facilitator, participant, observer.
Possibility of interactions with patients and different medical devices.
Possibility of dynamic physiology of the patient in response to the treatment and the different actions of the participants.
Possibility of generating multiple cases and sessions simultaneously.
Important information:
In order to participate in a training session,keys acces are necessary.
If you are professional , request them through the Intranet.
If you are part of the external staff and you want more information, contact us simulacio@vhebron.net