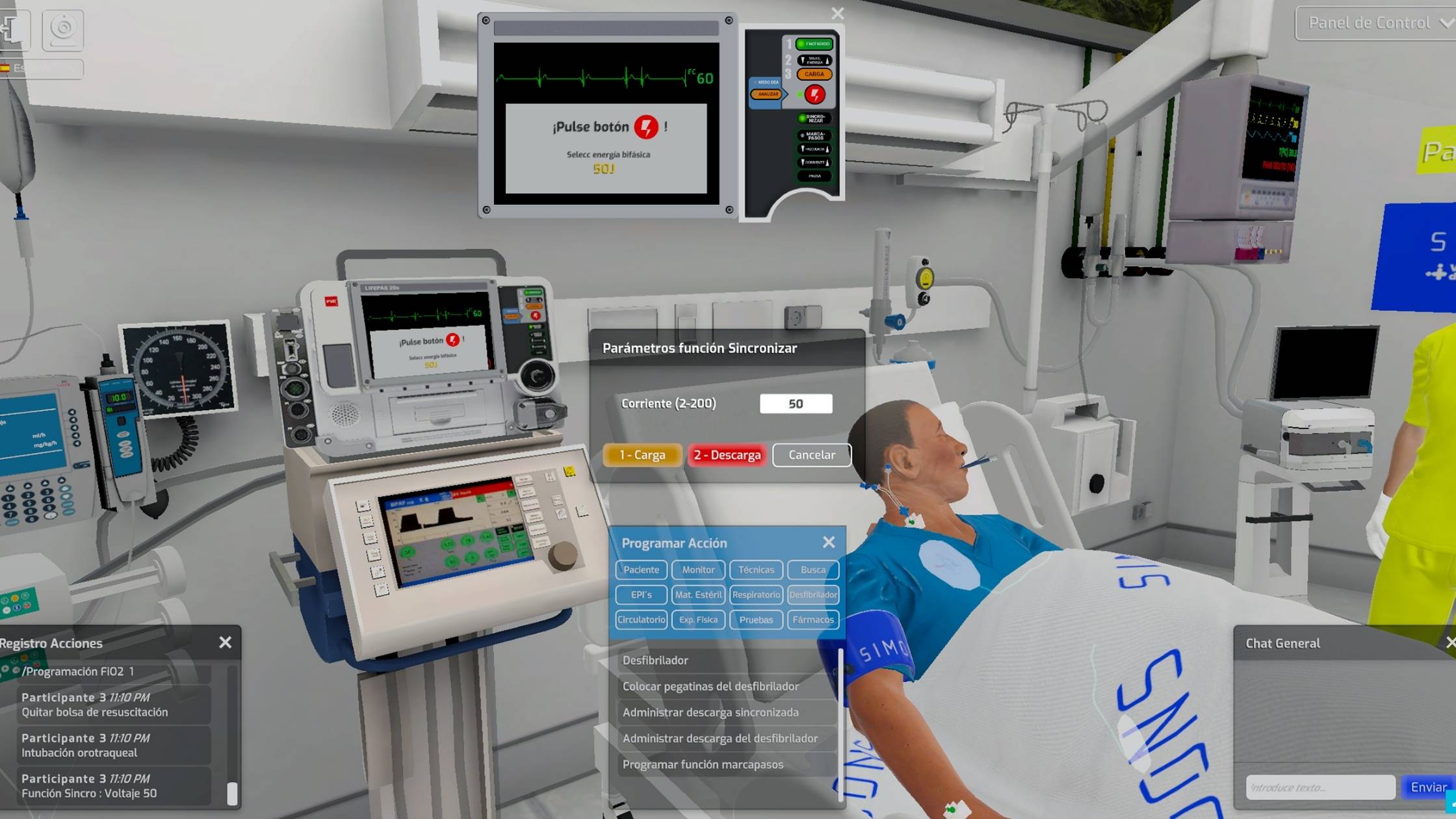 Module description
This module is set in an emergency cubicle. The general aim is for participants to attend, examine, stabilise and treat a patient with a number of frequent emergency pathologies. Three types of patient have been designed (young woman, young man, elderly man) with the possibility of creating different cases. Participants can order imaging tests (chest X-rays), lab tests (bloods, PCR, blood gas) and electrocardiograms, and prescribe and administer drugs. Participants communicate with each other and with the patient verbally in real time.
The scenario provides:
The possibility to choose 17 heart rates.
Defibrillator monitor.
Library of electrocardiograms, laboratory tests, X-rays.
Comprehensive information:
Participants communicate with each other and with the patient using real-time voice-chat.
Avatars available: 4 adults, 3 paediatric and 2 neonatal.
Different libraries are available: Laboratory tests, image tests, electrocardiograms, etc.
Possibility of different roles: Simulation facilitator, participant, observer.
Possibility of interactions with patients and different medical devices.
Possibility of dynamic physiology of the patient in response to the treatment and the different actions of the participants.
Possibility of generating multiple cases and sessions simultaneously.
Important information:
In order to participate in a training session,
keys acces
are necessary.
If you are professional , request them through the Intranet.
If you are part of the external staff and you want more information, contact us simulacio@vhebron.net