SIMOONS, health simulation at Vall d'Hebron
We innovate in skills training for healthcare professionals through training experiences that permit virtual interaction with users.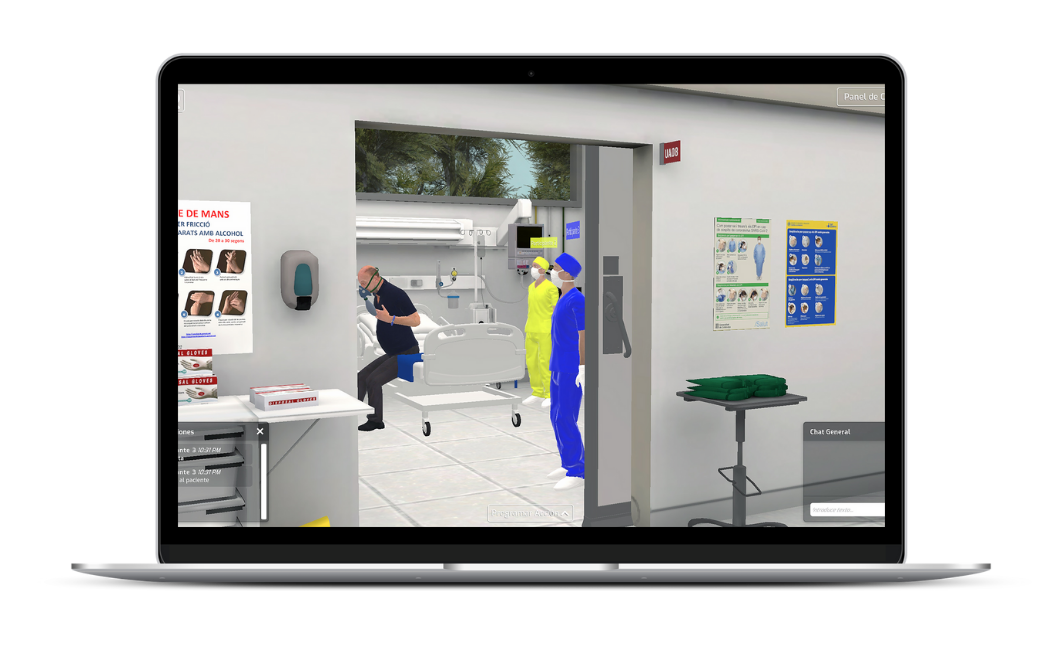 What is SIMOONS?
SIMOONS (Serious Game for onlinetraining with healthcare simulation) is aserious game aimed at professionals working in healthcare. It allows professionals to train using interactive virtual simulation experiences that challenge users. This facilitates training and improves the healthcare team's preparation for providing safe and effective patient care.
At the Vall d'Hebron Centre for Advanced Clinical Simulation-Teaching Department, we are leaders in the field of simulation, innovating in virtual simulation training programmes. With SIMOONS we are investing in promoting learning through serious games.
Online multiplayer
This facilitates and enriches the tasks for teacher and student, as it brings facilitators, experts and students together wherever they are to carry out simulation-based practice.
Case simulation
This facilitates competency learning and skills development through interaction. This interactive environment comes close to reality and facilitates reflexive practical experience.
Adaptable
Environment adaptability permits new educational needs to emerge that foster the creation and design of new serious games on the SIMOONS platform.
Scalable
The technology used to create SIMOONS allows us to reach everywhere. We believe that scalability is a very important factor in the project.
In the
Vall d'Hebron Centre for Advanced Clinical Simulation,
Teaching Department, we work on the acquisition of both technical and non-technical skills, such as leadership, teamwork, communication, decision-making and situational awareness.
SIMOONS covers 75% of the Edgar Dale Pyramid.
Innovating in simulation:
Innovating in simulation methodologies for training in technical and non-technical skills among healthcare professionals.
The platform currently offers nine online simulation modules available in two formats.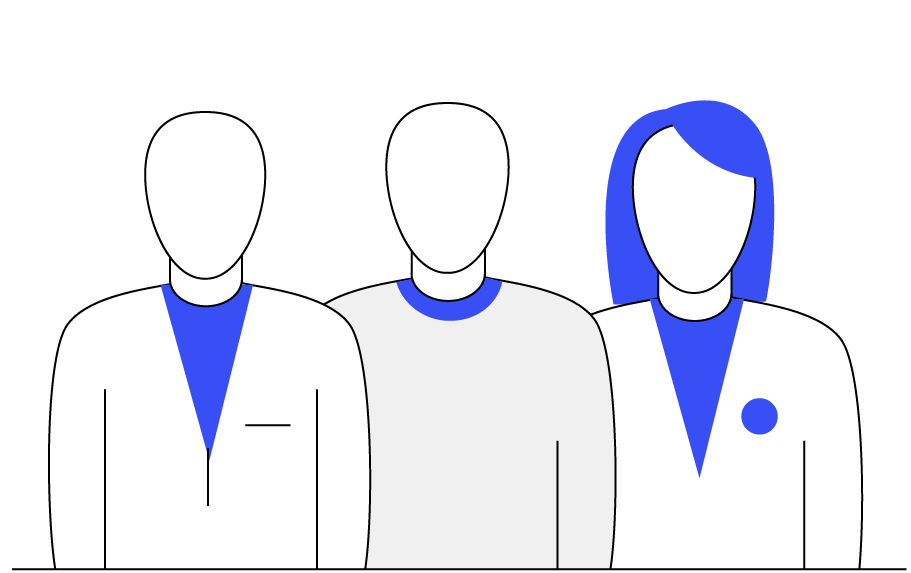 Multi-user
Two to eight professionals can participate and interact at the same time. This requires a facilitator connected to the simulation, who follows the session and guides the briefing and debriefing.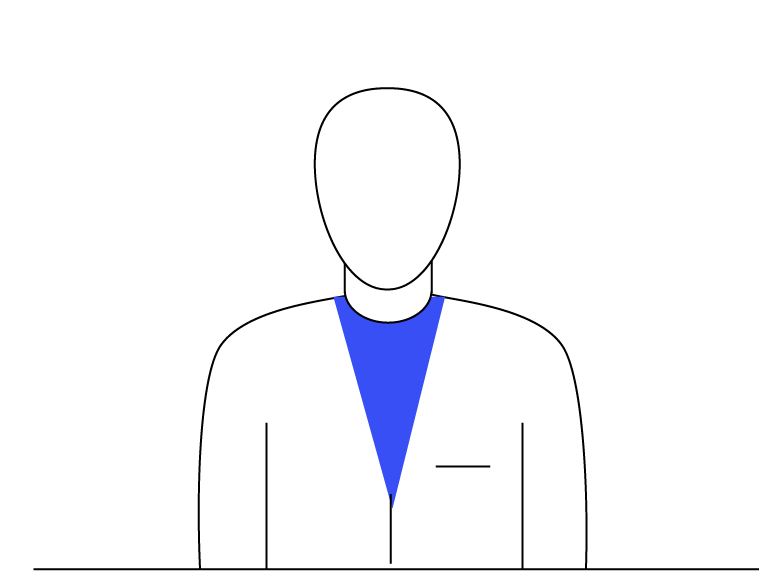 Individual
This mode is prepared for the participant to do the activity individually, autonomously achieving the objectives and obtaining personalised feedback.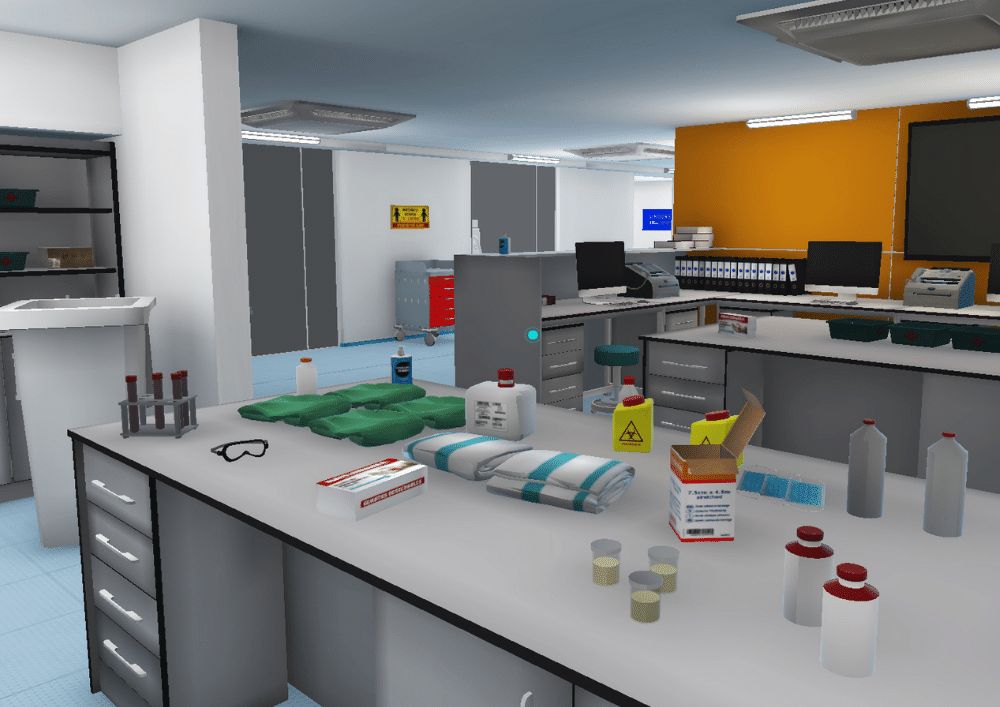 Clinical laboratories:
Biosafety and sample management for improved healthcare
What is the Centre for Advanced Clinical Simulation?
The Vall d'Hebron Centre for Advanced Clinical Simulation is a unit specialising in the use of simulation in training modules as a model for efficient training.
We work to facilitate simulation-related healthcare, educational, research and innovation activities that have a direct impact on improving healthcare quality and patient safety, as well as enhancing simulation-related innovative educational methodologies.
Management and production team: